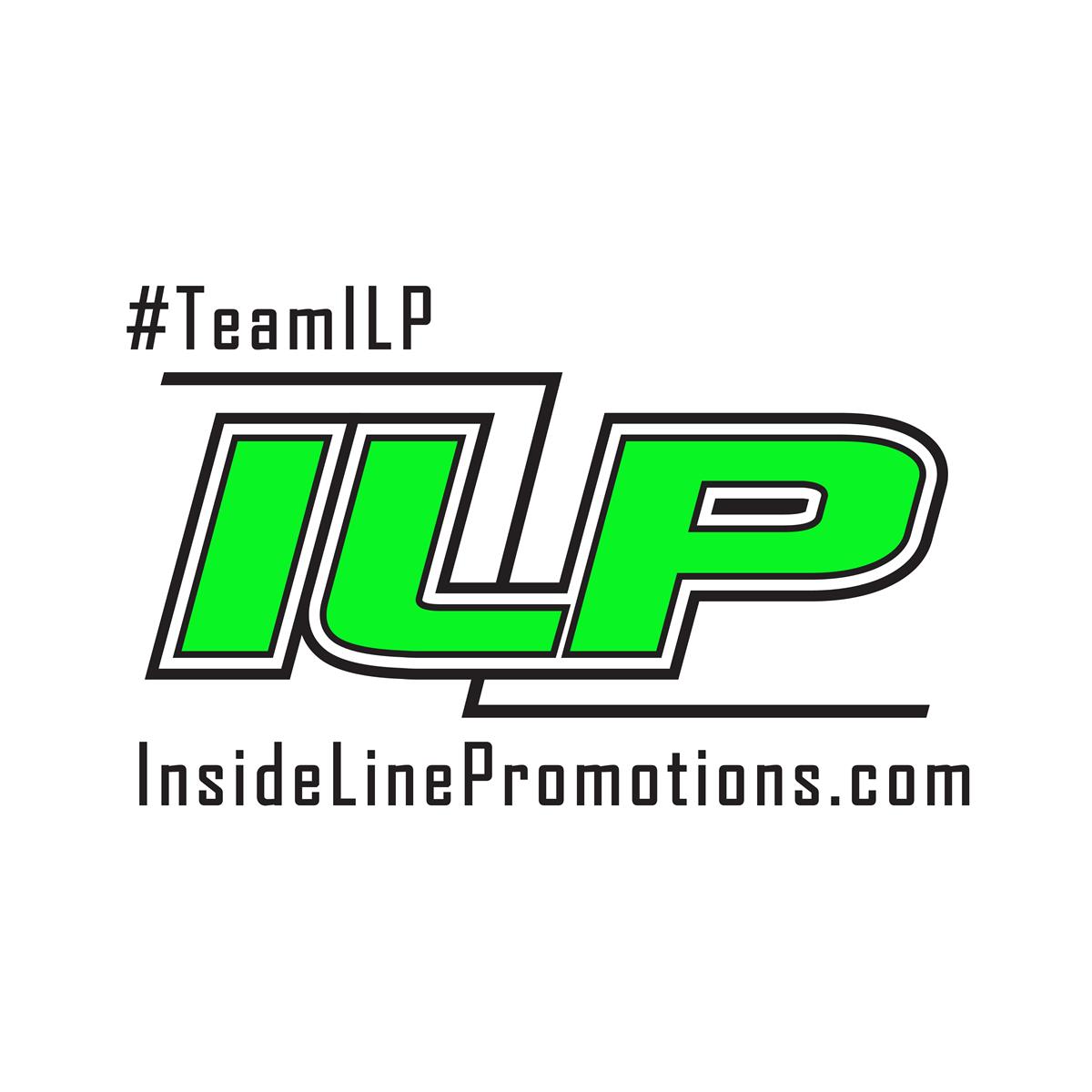 4/19/2018
Inside Line Promotions
---
Ball and Dominic Scelzi Earn First Feature Victories of Season to Lead Team ILP
Inside Line Promotions – LEWISTOWN, Pa. (April 19, 2018) – Inside Line Promotions clients Jamie Ball and Dominic Scelzi each captured their first feature win of the season last weekend.
Ball led the distance on Friday to score his first-ever triumph at I-80 Speedway in Greenwood, Neb., with the Carpet Land Nebraska 360 Sprints.
Scelzi used a late-race pass to secure the Sprint Car Challenge Tour victory on Saturday during the 3rd annual Jimmy Sills Classic at Stockton Dirt Track in Stockton, Calif. He also garnered a runner-up result on Friday at Ocean Speedway in Watsonville, Calif.
Other Team ILP drivers with at least one top-five result include:
Giovanni Scelzi earned a third-place finish on Saturday at Stockton Dirt Track and a fifth-place result on Friday at Ocean Speedway.
Anthony Miller placed fourth on Saturday at Greenville-Pickens Speedway in Easley, S.C.
Jordon Mallett rallied to post a fifth-place finish on both Friday and Saturday during USCS Series national races at Bubba Raceway Park in Ocala, Fla.
In other news, Inside Line Promotions recently launched a new social media graphics service for drivers, teams, series and tracks.
The three current options of custom graphics include pre-race, post-race and sponsor spotlight.
For drivers and teams, a pre-race graphic will include a picture of the client, when and where they are competing at that week, social media links and up to three sponsor logos. A post-race graphic includes the same information with results included.
Tracks and series will have a slightly different pre-race graphic focusing on the pertinent information for the upcoming event(s).
A sponsor spotlight graphic showcases a photo of the client with a quote about a marketing partner along with a custom background promoting the specific sponsor.
Any graphic will be posted on the Team ILP social media accounts and will be presented to the client to post on their social media accounts, allowing fans, sponsors and the media to keep up to date with the latest news and most important information.
Graphics will be handled similar to press releases, with two standard packages listed below:
• Purchase 10 Press Releases or Graphics, Receive 1 FREE Press Release or Graphic
• Purchase 25 Press Releases or Graphics, Receive 3 FREE Press Releases or Graphics
Inside Line Promotions also offers a yearly package that includes multiple free press releases and/or multiple free graphics.
To learn more information, email Shawn@InsideLinePromotions.com or call 541-510-3663.
2018 FEATURE WINNERS –
Seth Bergman – 2 (Southern Raceway in Milton, Fla., on Feb. 24 and Texas Motor Speedway in Fort Worth, Texas, on April 6); Jamie Ball – 1 (I-80 Speedway in Greenwood, Neb., on April 13) and Dominic Scelzi – 1 (Stockton Dirt Track in Stockton, Calif., on April 14)
ON THE INTERNET –
Website: http://www.InsideLinePromotions.com
Twitter: https://twitter.com/_TeamILP
Facebook: https://www.facebook.com/InsideLinePromotions
Instagram: https://www.instagram.com/insidelinepromotions
INSIDE LINE PROMOTIONS –
Inside Line Promotions specializes in affordable public relations and media management for motor sports drivers, teams, sponsors, tracks, series, events, organizations and manufacturers. ILP Founder Shawn Miller leverages professional journalism with new media technologies and social networking to improve your exposure and the return on investment for your sponsors.
To meet the media relations needs of your program by joining Team ILP, contact Shawn at 541-510-3663 or Shawn@InsideLinePromotions.com. For more information on Inside Line Promotions, visit http://www.InsideLinePromotions.com.
---
Article Credit: Inside Line Promotions
Submitted By: Shawn Miller
Back to News