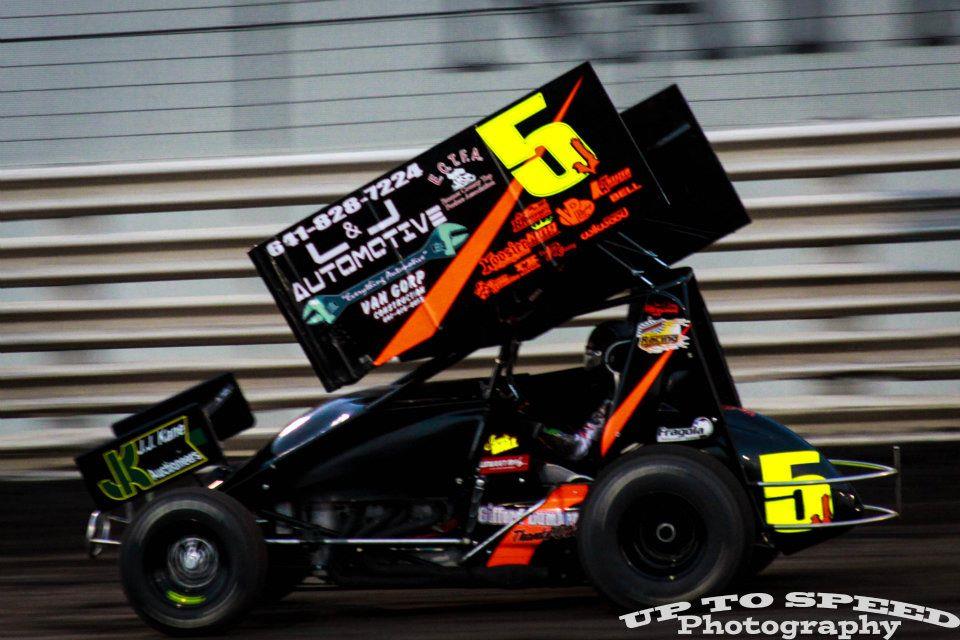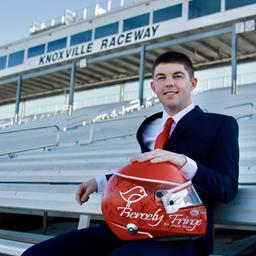 ---
Podium Finish
This past weekend at Knoxville Raceway was the most successful racing weekend I have ever had. It was hopefully the first of many for me. Prior to this past weekend my personal best finish in the 360 class at Knoxville Raceway was eighth place. The night would start off with timing ninth quick overall. This would line me up second row outside in the third heat race. I would quickly work my way to the first position about three laps in. I would go on to win my second heat race of the season. The heat race really gave me the confidence I needed going into the feature. I was scheduled to start ninth in the A-Feature. I knew it was going to be tough to make a charge towards the front because the track was very fast on both the bottom and the top. I was able to move up to sixth place by lap six and up to fourth by lap eleven. One of my biggest accomplishments of the night was passing Clint Garner #40. Clint is a three time champion in the 360 class at the Knoxville Raceway, being able to pass him really gives me a boost of confidence. I would end up getting by RJ Johnson with about five laps to go and I would end up running a solid third place. I couldn't be happier about this finish. I was able to pass cars (fast cars), run a combination of different race grooves and get a solid point night. I now sit ninth place in the 360 points, my goal is a top ten in points so we'll keep on getting better so we can achieve our goals. This year has been great for our team so far and we look to build off our podium finish and just continue getting better. Thanks to all my crew guys who put in their time and effort into making this team so successful.
White Lightning Motorsports would like to thank L & J Automotive, L & J Enterprise Inc., Van Gorp Construction, AIB College of Business, Timber Line Tree Service, JJ Kane Auctioneers, Sweet Manufacturing, Emmet County Top Fuelers Association, The Hearing Clinic Iowa State Savings Bank, Fragola Performance Systems, VP Racing Fuels, Bell Helmets, Keizer Wheels, Driver Websites, Hoosier Racing Tire, DMI, King Racing Products, BR Motorsports, Wilwood Brakes, Dillon Nicholson and all other family and friends for their support.
The next time that White Lightning Motorsports plans to race is on Saturday June 2nd in the 360 class. This weekend is Pella Windows night. Keep an eye on my progress this week and beyond at www.jamieball.com. Stay tuned to the latest happenings via twitter: JamieBall5J or facebook at www.facebook.com/JamieLBall or www.facebook.com/wlm5j.
Back to News