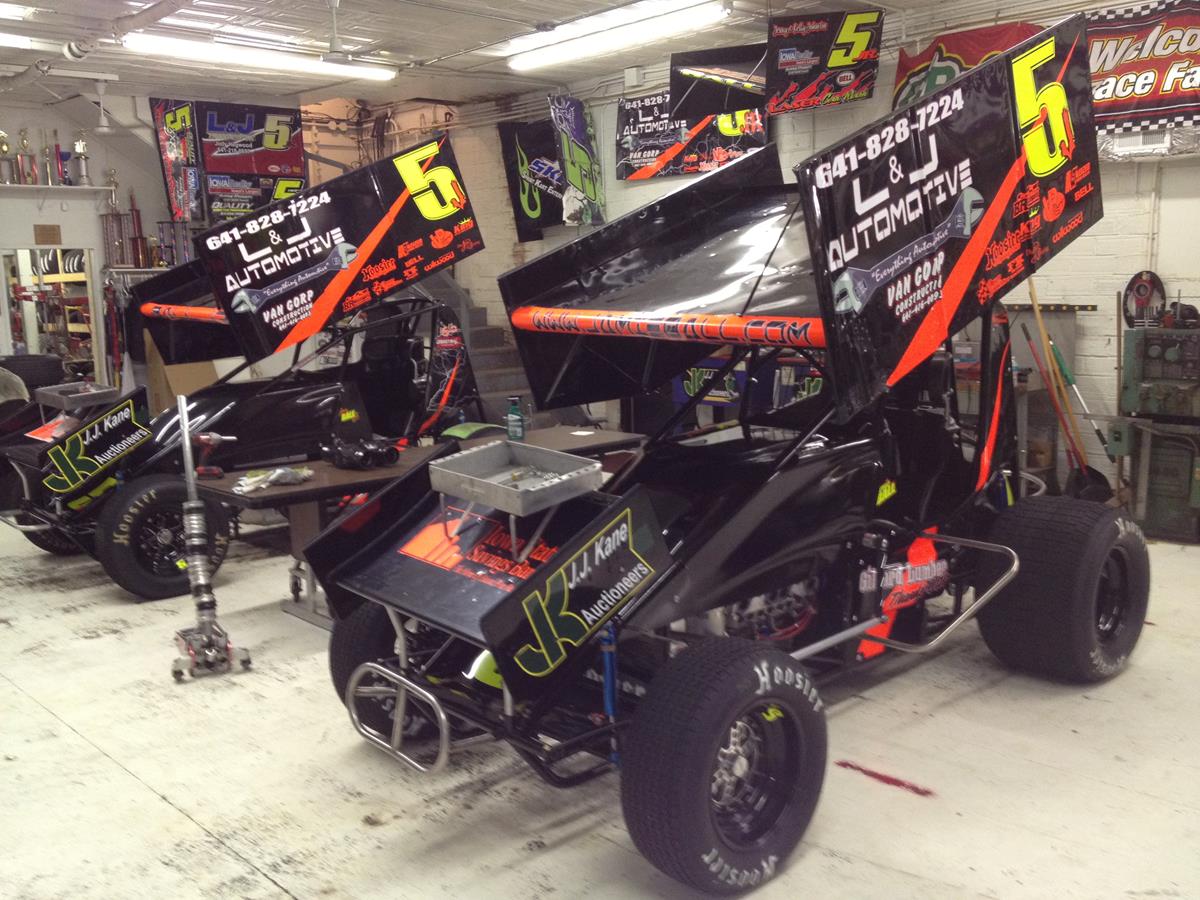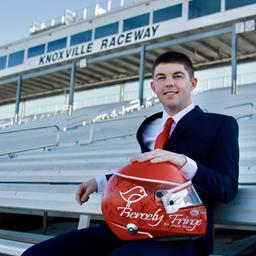 ---
2012 Jamie Ball Update
Jamie Ball Update:
Things have been extremely busy over the past few months. I have been busy working at L & J Automotive full time while also getting race cars prepared and ready to go for 2012. This offseason was a bit tougher having to deal with the recovery process of team owner/driver Larry Ball Jr. The winter started off slow but things have picked up greatly. We have had some amazing sponsors come through and that has allowed us to purchase numerous new parts. This year we will be running Eagle Chassis that will be powered by Ostrich Racing Engines. We will be utilizing Outlaw Wings, DMI Rear ends, Sweet Manufacturing Steering Gears and Wing Sliders, Keizer Aluminum Racing Wheels, King Race Products and Wilwood Brakes.
March would be the month of our 3rd Annual Fundraiser. I just want to thank everyone who attended and supported us once again this year. This years fundraiser was the best fundraiser we have ever had. Financially it was our biggest success. It couldn't have been done without the wonderful support of my friends, family and fans.
This season there has been some driving duty changes. In 2012 I will be racing full-time in the 360 division at the Knoxville Raceway. As of right now my only plan is to race Knoxville. The money and spare parts just are not there to be able to travel to other local races like we have in the past. We could potentially travel to other races throughout the year but we are going to need all the help we can get. I am excited to race in the 360 class this year. This season is going to be my 3rd year in sprint cars and I feel confident and comfortable racing in the 360 class. At practice night last Friday I felt very comfortable in my new raised rail Eagle Chassis. The car and motor both worked great, now if we could just get it to quit raining we might be able to get some racing in.
2012 will also see Larry Ball Jr jump back into the seat of the #5J. This season however he will be racing full time at the Knoxville Raceway in the 305 class. On December 28, 2011 LBJ was involved in a snowmobile accident and he broke 5 ribs, bruised a lung and had a mild concussion. He was hospitalized for 10 days in Des Moines, IA. Due to these injuries LBJ was unsure if he was going to be able to race. However he was cleared on April 4, 2012 to race. He will pilot the L & J Automotive #5J 305 Sprint Car full-time in 2012.
As for sponsors for 2012 we have renewed agreements with ALL 2011 sponsors and we have also picked up some new sponsors as well. White Lightning Motorsports would like to thank L & J Automotive, L & J Enterprise Inc., Van Gorp Construction, AIB College of Business, Timber Line Tree Service, JJ Kane Auctioneers, Sweet Manufacturing, The Hearing Clinic Iowa State Savings Bank, Fragola Performance Systems, VP Racing Fuels, Bell Helmets, Keizer Wheels, Driver Websites, Hoosier Racing Tire, DMI, King Racing Products, BR Motorsports, Wilwood Brakes, Dillon Nicholson and all other family and friends for their support.
The next time that White Lightning Motorsports plans to race is on Saturday April 28th in the 305/360 class. This weekend the World of Outlaws (WoO) are in town. Keep an eye on my progress this week and beyond at www.jamieball.com. Stay tuned to the latest happenings via twitter: JamieBall5J or facebook at www.facebook.com/JamieLBall or www.facebook.com/wlm5j.
Back to News