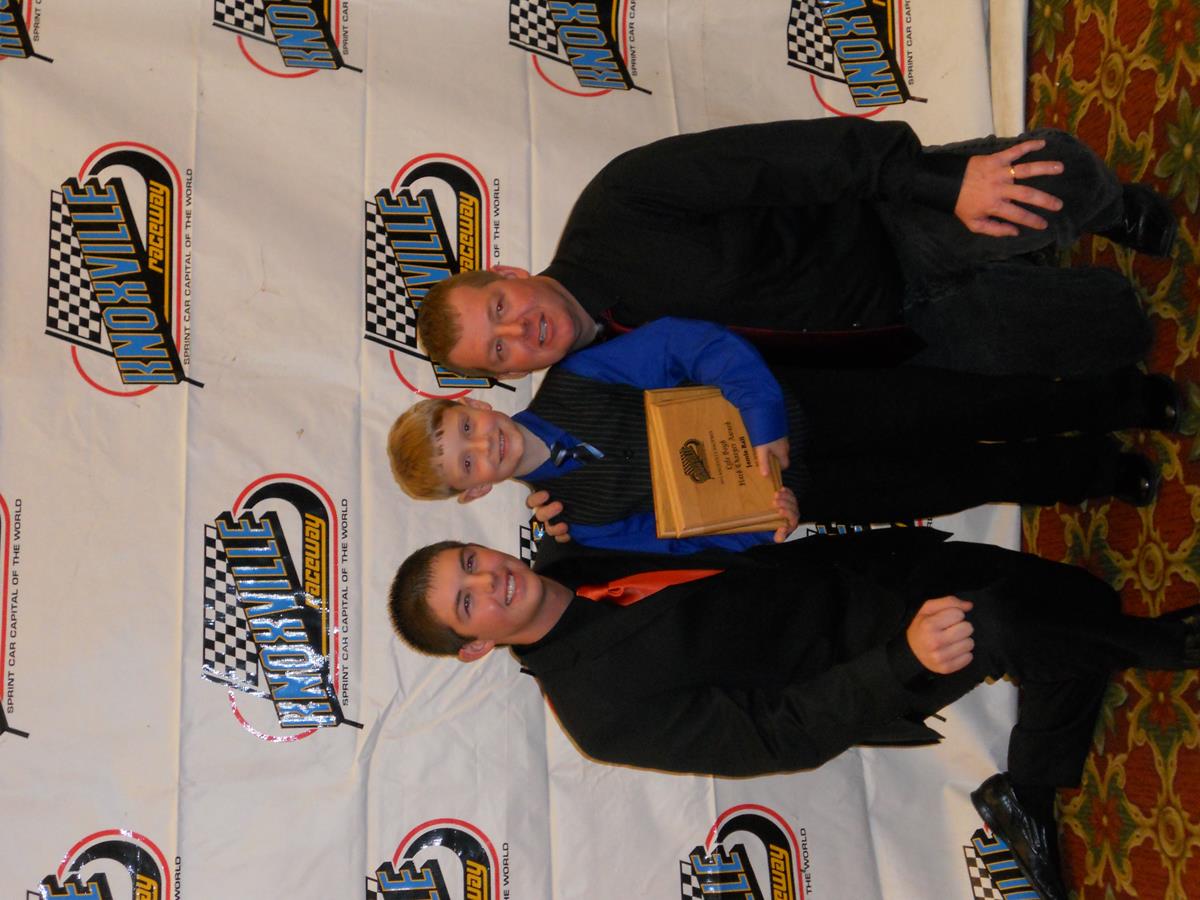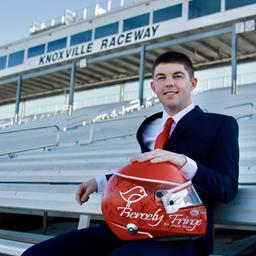 ---
2011 Knoxville Raceway 305 Hard Charger & Runner U
2011 Knoxville Raceway 305 Hard Charger & Runner Up
This past weekend team White Lightning Motorsports and myself attended the 2011 Knoxville Raceway Banquet which was held at Prairie Meadows Racetrack & Casino in Altoona, IA. This night is always nice to get together with the crew and everyone who was involved in making 2011 a success. The banquet was held in one of Prairie Meadows nicest and largest banquet halls. There were over 600 people in attendance. The night started off with happy hour and a wonderful dinner catered by the fine folks of the Prairie Meadows catering staff. Following the completion of the dinner would come the award ceremony. The 305's were up first, one of the first awards to be given out was the "Lyle Boyd Hard Charger Award". I was awarded this award. It is a great honor to receive this award. This award shows how much of a success our season was during 2011. The winner of this award statistically passed the most cars in A-Main competition. This award goes out to my crew for all of their hard work throughout the season. Next up would be the 305 points awards. I would receive runner up honors this season finishing a close second in the chase for the Lucas Oil Championship Cup. Although we came up short I feel like we learned a lot for the future and we are now focused on the 2012 season. Some other side notes of the banquet are: LBJ finished 8th in 360 Lucas Oil Championship Cup standings. I would also like to thank the Knoxville Raceway Charitable Organization (KRCO). During the 2011 season all competitors in the point standings will receive a Simpson Racing Helmet, a set of nomex undergarments and insurance for the entire 2012 racing season. At the banquet all drivers win some sort of contingency parts. This season both myself and LBJ both won a set of rear wheels made by Real Racing Wheels. The banquet was a fun time with all the crew. Now it is time to get back to work as we prepare for the 2012 racing season. Right now my personal goal is to race 360's full-time in 2012.
I am currently on the lookout for any rides that may come along. I am willing to race anything with 4 wheels and an engine. Whether it be a outlaw dirt kart, go kart, sprint car (305, 360, 410), micro, etc. Contact me at jamie@jamieball.com or (641)218-8271 if you are in need of a driver.
White Lightning Motorsports would like to thank L & J Automotive, L & J Enterprise Inc., AIB College of Business, Timber Line Tree Service, JJ Kane Auctioneers, Sweet Manufacturing, Iowa State Savings Bank, Big O, Fragola Performance Systems, VP Racing Fuels, Bell Helmets, Keizer Wheels, Driver Websites, Vortex Wings, Hoosier Racing Tire, DMI, King Racing Products, BR Motorsports, Wilwood Brakes, and all other family and friends for their support.
Back to News