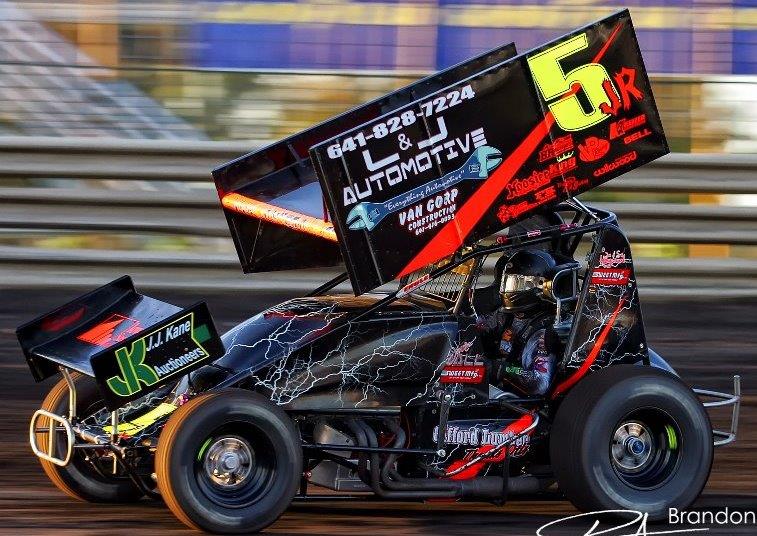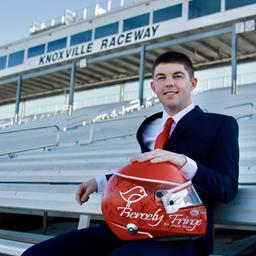 ---
Jamie Ball- 2011 Season Review
2011 Season Review
Just like that, the 2011 season has came to a close. It seems as if the season opener at Knoxville Raceway was just a few weeks ago. This season we set out some pretty lofty goals and we were able to meet a majority of our goals this season. This season was full of ups and downs. We had to overcome adversity numerous times and emerged victorious. We would end up second in the Knoxville Raceway 305 Championship Point Standings. Throughout the 2011 season we would race ninteen times. We would reach the top step of the podium one time this season at the famed Knoxville Raceway. That win would be the highlight of the season as a last lap pass ensued victory. The reminder of the season would see a number of close finishes that would yield eight top five finishes. Overall this season was successful and satisfying. We are going to build upon what we have learned this season and get busy preparing for 2012. I will no longer be racing in the 305 class in 2012 as I plan to race 360 sprint cars full time throughout the midwest. My 305 engine is for sale by the way. It is unclear of an exact schedule for 2012 however we are kicking around running a "True Outlaw" type schedule. "True Outlaw" meaning, running at different tracks each weekend and not running at one track for championship points. We feel that a "true outlaw" schedule will provide more learning that will produce more results in the future. In sprint cars it takes lots of seat time and on track experience. Experience will win you races in the long run. As of now all of our racing equipment is for sale. We are not getting out of racing, just selling the used to make room for the new equipment we plan to purchase in early 2012. I thank you all for your support and I will see you in 2012. Stay tuned to the website for monthly videos, photos, updates and news releases. ??The 2011 season would not be possible without the support of my great car owners Jody Hegwood & Larry Ball Jr. I thank you both for all you have done for me. Without you two I would not be able to attempt to achieve my ultimate dream of racing a sprint car professionally. Thanks for the hard work, support and backing.
My race season is over for 2011 however I am currently on the lookout for any rides that may come along. I am willing to race anything with 4 wheels and an engine. Whether it be a outlaw dirt kart, go kart, sprint car (305, 360, 410), micro, etc. Contact me at jamie@jamieball.com or (641)218-8271 if you are in need of a driver.
White Lightning Motorsports would like to thank L & J Automotive, L & J Enterprise Inc., AIB College of Business, Timber Line Tree Service, JJ Kane Auctioneers, Sweet Manufacturing, Iowa State Savings Bank, Big O, Fragola Performance Systems, VP Racing Fuels, Bell Helmets, Keizer Wheels, Driver Websites, Vortex Wings, Hoosier Racing Tire, DMI, King Racing Products, BR Motorsports, Wilwood Brakes, and all other family and friends for their support.
Photo courtesy of Brandon Anderson Photography
Back to News